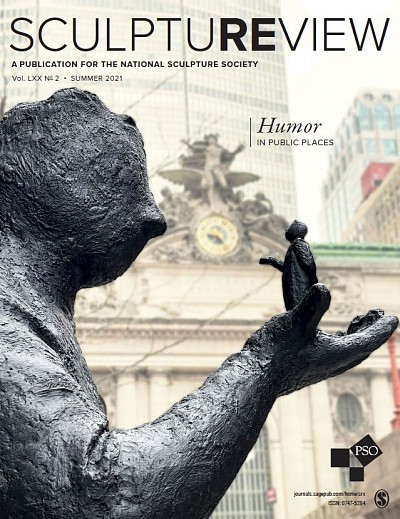 Jim Rennert Featured in Sculpture Review
June 16, 2021 - Sculpture Review Magazine
We are excited to share that Jim Rennert has been featured on the cover of the Summer 2021 issue of Sculpture Review, the official magazine for the National Sculpture Society!
His work is discussed in the feature article titled, "Humor in the Public Space," specifically his current installations at Pershing Square Plaza and Dag Hammarskjöld Plaza in New York City.
Jim's work can be viewed throughout the city, as well as at any of our gallery locations.
To read the article, visit the publisher's website here: Sculpture Review
Back to News