PRESS RELEASE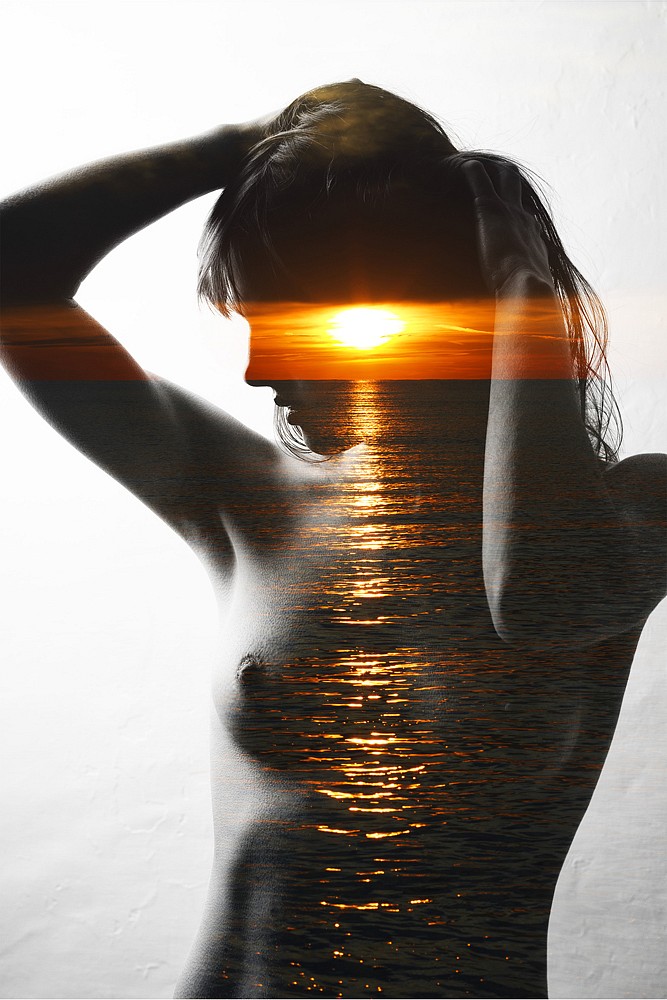 Cavalier Galleries is excited to announce Nathan Coe: Double Exposure, a photography exhibit featuring the work of Nathan Coe. The show will run in our Nantucket gallery from August 1st to August 11th, with an opening reception on Aug 1st from 5-7pm (34 Main Street).
This exhibition presents a unique view of Nantucket by photographer Nathan Coe. Coe's distinctive vision came about from living on the island for over 7 years and seeing the same landscapes being shot over and over again. He wanted to make his photographs stand out, to have a fresh, modern aesthetic. He realized that a woman's form would complement the lines and curves of the landscape. He shoots digitally, but his double-exposures are handled in the traditional manner with no cloning or digital manipulation. Darks simply expose the light. He enjoys the challenge of visualizing how the woman should be positioned, and he often reshoots the same landscape to fit perfectly within the medium format frame.
Coe studied in Cheltenham at the University of Gloucestershire, United Kingdom. After studying Advertising & Photography with a BA HONS, Coe moved to Nantucket and quickly rose to prominence with his work at N Magazine. While his career was taking off there, Coe decided to go out on his own to pursue fine-art and high-end photography, often shooting weddings and editorial fashion spreads published by Vogue and Town & Country among many others.
These pieces are truly one-of-a-kind, as the large-scale photos are editions of one, much like a painting. Coe's style and the single editions make for a sense of exclusivity, a piece that evokes something supremely special. He takes the familiar scenes of Nantucket and infuses something new, beautiful, and sexy that will make them stand-out pieces for the ages.