BIOGRAPHY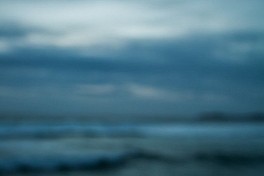 Canadian, b. 1972
Laura Jane Petelko was born and raised in Toronto. Her work has been featured in Vie Des Artes, Adbusters, A&M music, DoubleDay Press, Anansi Press and Western Living. Petelko has completed five solo exhibitions that have shown in Canada and the U.S. Laura Jane's work explores the psychology of connection and identity.
EDUCATION
Vancouver Film School and Langara College, Vancouver, Canada.
Personal fine art printer for Kelly Wood, Harmony Korine, Candice Meyer and Mark Gilbert.
SELECTED COMMISSIONS & PUBLICATIONS
Adbusters, A&M Music , Random House, Anansi Press, Double Day Publishing, Western Living, Shadow Shows, In Hell's Belly, and Flare.
COLLECTIONS
Suit of Lights, Cava restaurant Toronto.
Private collections: Toronto, New York, Dallas, Captiva Island USA, Chicago, Toledo, Spain & Montreal Canada.
SOLO EXHIBITIONS
2020 Endless Gone, The Lyceum Gallery, Toronto Canada
2019 Soft Stories, Lycyum Gallery, Toronto Canada
2019 Endless Gone, Yorkville Village, Toronto
2019 Soft Stories, Gitana Rosa Gallery, Brooklyn, NY Artsy exclusive
2012 Suit Of Lights, Cava , Toronto
2011 Suit of Lights, The Department, Toronto, Canada
2005 At 28 - CBC Featured Artist, CBC Radio 3, Monthly Web Exhibition
2003 At 28, Artemis Gallery, Seattle, USA
2002 Listen, Women of Wisdom Conference, Seattle, USA
2001 At 28, Bjornsen Kajiwara Gallery, Vancouver, Canada
1998 Beholder, Third Avenue Gallery, Vancouver, Canada
1997 Listen, Third Avenue Gallery, Vancouver, Canada
1997 Listen, TreeHouse Gallery, Toronto, Canada
GROUP EXHIBITIONS
2021, Cube Fair, Times Square NYC
2021, Contact Photography Festival, Arta Gallery Toronto
2020, Cube Fair, Brussels Belgium
2020 Kefi Gallery Pop Up, Toronto. Soft Stories
2020 Arta Gallery, Toronto Canada, Endless Gone
2019 Childrens Museum of the Arts, Endless Gone, NYC
2019 Scope Art Show, NYC, Soft Stories with CAPUSA Gallery
2019 Art Wynwood, Miami, Soft Stories with CAPUSA Gallery
2019 Cube Fair, Soho NYC, Zaha Hadid Highline Group Sow, Endless Gone
2018 Scope Miami, Soft Stories - Featured Scope Artist for CAPUSA Gallery
2017 T, Nuit Rose featured artist, Toronto Canada
2011 CONTACT Photography Festival, Curated by Cava, Toronto, Canada
2010 KENK, A Graphic Novel, Store front installations, Toronto, Canada
2006 Megan at 28, CBC Radio 3, Featured in Canada Wide Tour
2005 Megan at 28, Bjornsen Kajiwara Gallery, Vancouver, Canada
1995 Angel Pieces, Swim Gallery, Vancouver, Canada
1995 Angel Pieces, One Night Stand, Vancouver, Canada