BIOGRAPHY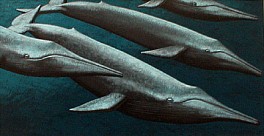 American, b. 1924
Fisher began his art training at the Heckscher Foundation (NY), and later studied with Moses Soyer at the New Art School, Reginald Marsh at the Art Students League, and Olindo Ricci and Serge Chermayeff at Brooklyn College where he also minored in geology (1932-1942). During World War II, he served with the Operations Section, U.S Army's 30th Topographic Engineers, assigned to the staff of General George C. Marshall and later JICPOA (Joint Intelligence Command Pacific Ocean Area), and participated in the tactical topographic mapping of major Allied campaigns in the Mediterranean, European, and Pacific Theaters. These included 5th Army operations in Italy; 7th Army invasion of South France; 3rd Army operations in France; the invasions of Iwo Jima and Okinawa; and the aborted invasion of Japan (1942-1946).
Following the war, he attended Yale University's School of Art where he earned BFA and MFA degrees (1949, 1950), taught design theory as a graduate fellow, and was awarded Yale's William Wirt Winchester Traveling Fellowship and John Ferguson Weir Prize. His art was first seen in Manhattan at the Jacques Seligmann Galleries (1946-1948) and later at the Edwin C. Hewitt Gallery under the auspices of Lincoln Kirstein (1950-1952). Between 1954-2007 he illustrated some 260 books for young readers (published in a dozen plus languages world-wide), authoring 90 of these; designed ten United States postage stamps; executed paintings for the Norwalk (CT) Transit District Building lobby, and numerous easel works. His illustrations pioneered the first eight Reading Laboratories for Science Research Associates (Chicago, IL). In 1959 he revived the soft engraving (i.e. scratchboard) technique for children's books and went on to produce some 6,000 such pieces over the next 25 years not only for books but for postage stamps, posters, and magazines.
He is a recipient of a Pulitzer painting award (1950), the Premio Grafico Fiera Internazionale di Bologna (1968), the University of Southern Missisippi Medallion (1979), a National Jewish Book Award (1980), the Christopher Medal for Illustration (1981), the Catholic Library Association's Regina Medal (1991), the University of Minnesota's Kerlan Award (1991), the American Library Association's Arbuthnot citation (1994), and the New England Booksellers Association Children's Literature Award (2002), among other honors.
He was a delegate to the 1979 White House Conference on Libraries and Information Services during the Carter Administration; is Dean Emeritus of the Paier College of Art (CT) and a member of its program advisory committee. In addition, he is a member of the Lowe Illustration Committee of the New Britain Museum of American Art, and served on the advisory board of the Master of Fine Arts program of Western Connecticut State University. A longtime resident of Westport, CT, he is a founding member of the Westport-Weston Arts Council (now the Westport Arts Center), past president of the Westport Library Board of Trustees, and recipient of Westport's Lifetime Achievement Award for the Visual Arts. Also, he is an Honorary Lifetime
Education
Heckscher Foundation, New York, NY
New Art School - Studied under Moses Soyer, New York, NY
The Art Students League - Studied under Reginald Marsh, New York, NY
Brooklyn College (also minored in geology) - Studied under Olindo Ricci and Serge Chermayeff, Brooklyn, NY
BFA MFA Yale University, New Haven, CT
Selected Exhibitions
2016 Cavalier Galleries 30th Anniversary, New York, NY
American Paintings: 150 Years of Exceptional Representational Works, Greenwich, CT
2015 American Realism: Past to Present, New York, NY
2014 Special Exhibition – Just off Madison, New York, NY
2013 Small Works Online Exhibition and Sale, Online
2012 Leonard Everett Fisher: The Classic Baseball Allstars, New York, NY
2010 The Museum of Hebrew Union College - exhibition of eleven artists who illustrated books by the late Nobel Laureate Isaac Bashevis Singer, New York, NY
2010 The Skirball Cultural Center & Eric Carle Museum – The Magic of Light, Amherst, MA & Los Angeles, CA
Collections
Norwalk Transit District Building lobby, Norwalk, CT
Library of Congress, Washington, D.C.
Smithsonian Institution National Museum of Postal History, Washington, D.C.
Butler Art Institute, Youngstown, OH
New Britain Museum of American Art, New Britain, CT
Museum of American Illustration, Newport, RI
Housatonic Museum of Art, Bridgeport, CT
Mt. Holyoke, South Hadley, MA
Union College, Schenectady, NY
Universities of Connecticut, Connecticut
Brown University, Providence, RI
University of Oregon, Eugene, OR
University of Minnesota, Minneapolis, MN
Oklahoma University, Norman, OK
Appalachia State, Boone, NC
Southern Mississippi University, Hattiesburg, MI
New York Public Library, New York, NY
Westport Public Library, Westport, CT
Awards
2002 New England Booksellers Association Children's Literature Award
1994 American Library Association's Arbuthnot citation
1991 Catholic Library Association's Regina Medal
1991 University of Minnesota's Kerlan Award
1981 Christopher Medal for Illustration
1980 National Jewish Book Award
1979 University of Southern Mississippi Medallion
1968 Premio Grafico Fiera Internazionale di Bologna
1950 Pulitzer Painting Award
Westport's Lifetime Achievement Award for the Visual Arts
William Wirt Winchester Traveling Fellowship, Yale University
John Ferguson Weir Prize, Yale University