BIOGRAPHY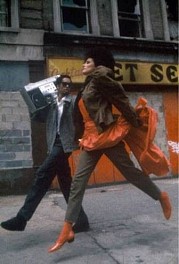 American, b. 1944
Robert Farber's style has influenced generations of photographers. His painterly, impressionistic style captures the essence of composition in every genre, including nudes, still life, landscapes and architecture. His ten photo art books have sold over half a million copies.
Jacqueline Kennedy Onassis brought Farber into Doubleday for the publication of his book "By the Sea," which won the Art Director's Award for color photography. Aside from numerous creative awards, Robert Farber also received the Photographer of the Year from PMA (Photographic Manufacturers Association), ASP International Award from the PPA (Professional Photographers of America) and The American Society of Photographers. This award was given to those who've made a significant contribution to the science and art of photography. Some previous recipients of this award include Dr. Edwin Land (inventor of the Polaroid), George Hurrell, and National Geographic.
Farber's work with nudes in fine art as well as in the commercial realm is known and respected. He has lectured for Ogilvy & Mather on the "Nude in Advertising." ASMP requested to use Farber's nudes as an examples of the artistic application in support of the National Endowment of Arts, after its backing of the controversial Mapplethorpe/Serrano exhibit. His book, "Farber Nudes," was also included the Jacqueline Kennedy Onassis estate collection.
Farber's fine-art photographs have been published in virtually every form. Farber has exhibited in galleries and museums world-wide. He's lectured at the Smithsonian Institute, The George Eastman House, as well as Universities and professional groups throughout the United States, Japan, Australia and Europe. Aside from his fine art photography, Robert Farber's work encompasses major campaigns for fashion, beauty and advertising, as well as directing for TV and film. A documentary highlighting Farber's life and career is in development for PBS.
Education
University of Miami, Marketing & Business, Miami, FL
Selected Exhibitions
2022 Women as Art: 50 Years of an Evolving Vision, International Fine Arts Consortium, Athens, Greece
2020 New York State of Mind, Online Exhibition
2019 Important Photography Group Show, New York, NY
2018 Group Show, New York, NY
2017 Mixed: Group Exhibition, New York, NY
2017 "Under the bright lights: fashionable moments: Holden Luntz Gallery, Palm Beach, FL
2017 "UNSEEN/Midnight Studio" WhiteBox, New York, NY
2016 Cavalier Galleries 30th Anniversary, New York, NY
2016 Collected Memories, Merritt Gallery, Baltimore, MD
2016 Soul of the Summer, Merritt Gallery, Baltimore, MD
2016 Feminine Mystique, Merritt Gallery, Baltimore, MD
2016 The Menagerie, Cavalier Galleries, Greenwich, CT
2016 Spring Group Exhibition, Cavalier Galleries, New York, NY
2015 Important Photographs: 1930's-Today, Cavalier Galleries, New York, NY
2015 Winter Group Show, Cavalier Galleries, New York, NY
2015 Summer Selections, Cavalier Galleries, Greenwich, CT
2015 The Portrait Interpreted, Greenwich, CT
2015 Spring Forward, Cavalier Galleries, Greenwich, CT
Collections
Contemporary American Erotic Photography
How to Photograph Women Dixons World of Photography
Graphis Nudes: Issue No. 1 Graphis, Inc.
NUDES 2' (Graphis Nudes), Graphis, Inc.
Curve: The Female Nude Now Universe
The World's Top Photographers: Nudes Rotovision
Awards
1995 ASP International Award from the Professional Photographers of America and The American Society of Photographers
1988 Art Director's Award for color photography – By The Sea
1987 Photographer of the Year from Photographic Manufacturers Association