PRESS RELEASE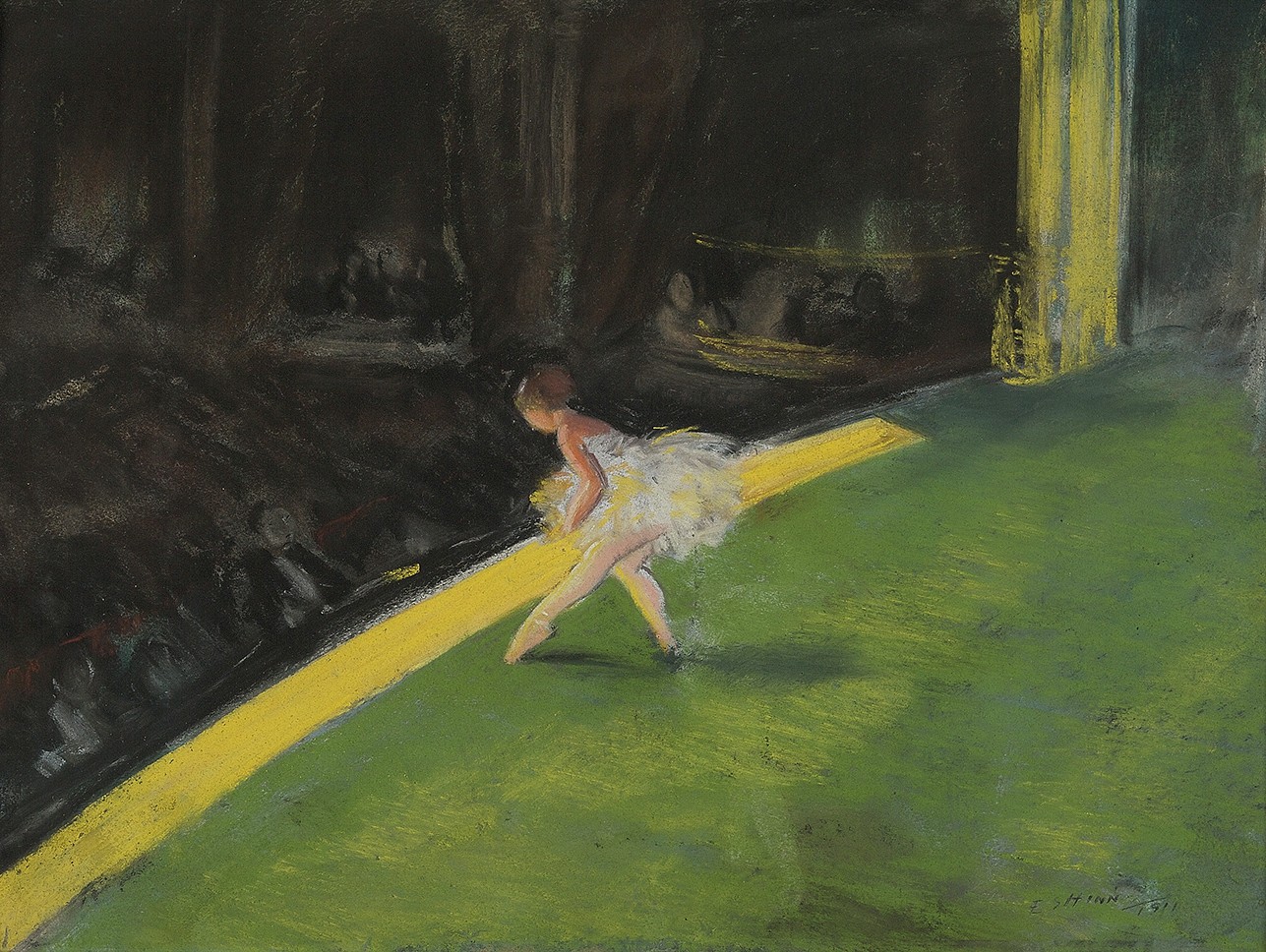 Cavalier Gallery is pleased to present the second in a series of exhibitions dedicated to the legacy of the 57th Street gallery district in New York City. These exhibitions strive to celebrate and build on the illustrious history of 57th Street, featuring artists whose contributions have cemented the area as the longest standing gallery district in New York. Part II of the series focuses on American Impressionism, the Ashcan School and Regionalism. These movements were among the first to distinguish an American style of painting differing from the European movements. New York was the center of this focus on urbanization, with 57th street at the heart of the city's gallery district.
The exhibition includes work by Mary Cassatt and Maurice Prendergast, two of the most important American Impressionists, Robert Henri, one of the leaders of the Ashcan school, and William Merritt Chase, a vastly influential American painter and founder of Parsons School of Design (then known as the Chase school).
In this show, we see a selection of work from the groups and artists who created some of the main currents of 20th century American art. The work of Robert Henri, Ernest Lawson, and Maurice Prendergast represents 'The Eight,' a group who strove to create an American aesthetic that was not subservient to European styles. The Eight were later absorbed into the larger Ashcan school, represented here by artists such as William Glackens, Everett Shinn, and George Benjamin Luks. The Ashcan school painters strove to create art that, as Robert Henri said, was "akin to journalism." American Impressionism is represented by renown artists such as Mary Cassatt, with her soft pastels, and Reynolds Beal with his bright scenes leaning toward Fauvism.
The exhibition features 15 important artists from this period, including Reynolds Beal (1866-1951), George Wesley Bellows (1882-1925), George Biddle (1885-1973), Mary Cassatt (1844-1926), William Merritt Chase (1849-1916), William Glackens (1870-1938), Childe Hassam (1859-1935), Robert Henri (1865-1929), Ernest Lawson (1873-1939), George Benjamin Luks (1867-1933), John Marin (1870-1953), Reginald Marsh (1898-1954), Jane Peterson (1876-1965), Maurice Prendergast (1858-1924), Everett Shinn (1876-1953), and John Henry Twachtman (1853-1902).