PRESS RELEASE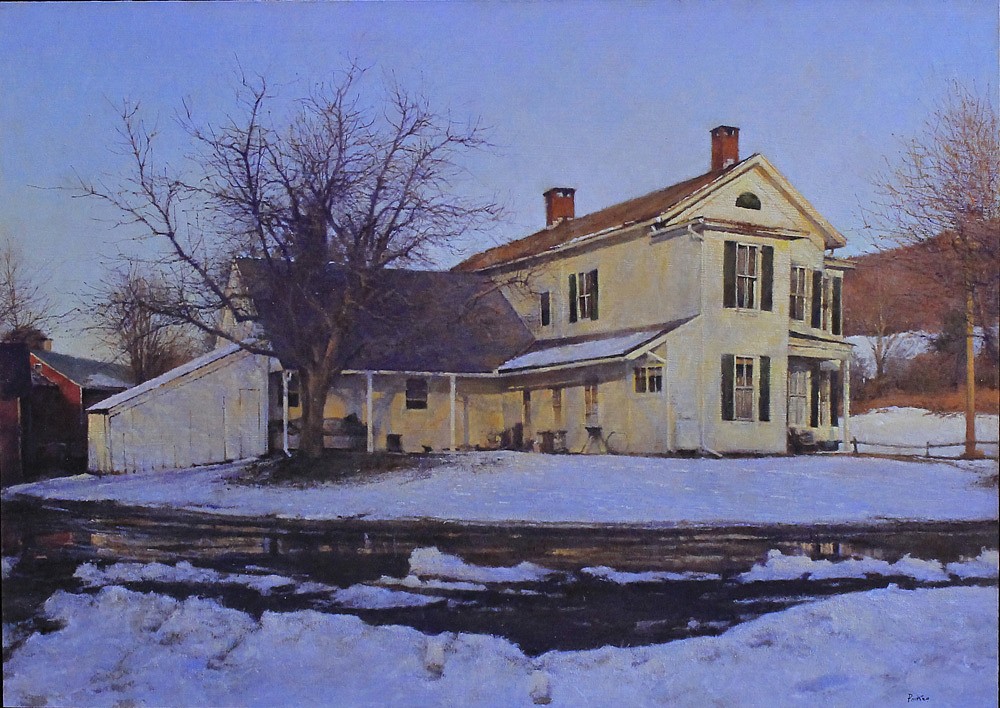 Cavalier Galleries is pleased to announce an exhibit featuring Peter Poskas. New Works by Peter Poskas will run from February 1st – 28th, 2015.
Eminent contemporary landscape painter Peter Poskas has spent more than thirty years portraying realistic yet complex rural views of the farms and lands around his home in Litchfield County, CT. Beginning with his neighbor's farm in the 1970s, and then branching out to the other buildings in the area, Poskas developed a style similar to Andrew Wyeth's, uniting a "seemingly dispassionate view with a nuanced expression that allows for layers of resonance." His works consider how shape, color, light and atmosphere all interact and respond to one another. He builds his stunning landscapes upon this relationship.
Born in Waterbury, CT, Poskas originally studied science at the University of Connecticut before discovering his passion for the arts. He then transferred to Hartford Art School and later received his MFA from the University of Massachusetts. His earliest works feature the streets and buildings of his native Waterbury. The paintings evoke the style of Edward Hopper with their low vantage points, seldom inclusion of people, and apparent sympathy for the lone buildings.
In 1975 Poskas moved to Washington, CT, where he found his new muse in a farm house owned by his neighbor. This building allowed Poskas to begin developing his signature style, which ultimately led to his recognition as one of the most prominent contemporary landscape painters of his generation.